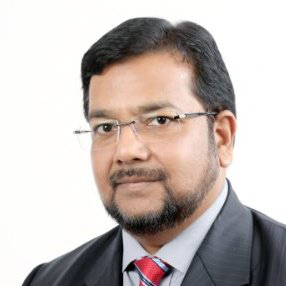 Aamer Azeemi, CEO
Aamer Azeemi is the CEO of Petrus Consulting. He is an Independent Director on the Board of the Bhubaneswar Smart City Ltd (India) and also a member of the expert Smart Infrastructure and ICT committee for the AP Capital City Amaravati (India). He is also an advisor to several private sector organizations on their Smart Cities and Smart Infrastructure strategy.
In his prior role, he was as a Managing Director with Cisco Systems in Bangalore and led Cisco Consulting Services for India for 8 years. He has played an integral part in setting the IT Master Plan strategy for various Smart Cities and Smart Buildings in Asia such as Incheon Free Economic Zone in South Korea, Iskandar in Malaysia, GGLC in Philippines, and four large Greenfield Smart Cities on the Delhi Mumbai Industrial Corridor (DMIC) region in India.
Aamer Azeemi holds a Master of Science degree from Texas A&M; University, Texas and a Bachelor of Engineering from Osmania University, Hyderabad, India. After obtaining his MS degree he spent almost 11 years in the US working with IBM Global Services, SAIC and Freeborders. He later joined Wipro Technologies in Bangalore as the General Manager of Global IT Infrastructure. He was instrumental in shaping the Smart Buildings strategy for the innovative real estate company, Omniyat Properties, in Dubai.
His passion is to help build smart connected communities run on networked information providing integrated and comprehensive services to citizens wherever they live, work, learn or play.
Aamer was recently awarded the "Top 50 Most Impactful Smart Cities Leaders" in a global listing.
---
Bhavin Sheth, Board Advisor
Bhavin Sheth is the Board Advisor - Strategy and Technology for Petrus Consulting. Bhavin brings with him a work experience of over 25 years with technology companies, in conceptualizing, architecting and implementing large scale projects. He has multi-domain expertise and has specialized across areas such as IoT, Smart Cities Infrastructure, Digital Infrastructure, Telecommunication and Finance. Bhavin has worked with startups as well as the top ten technology companies across geographies.
He is a startup mentor, and works with multiple technology startups and early stage technology companies as investor, advisor as well as in the capacity of executive management member. Notable among the startups he has worked with, are VARZ BuildOn and EcoAxis.
During his stint with Cisco, Bhavin was the founding member of the S+CC Practice at the company, and was responsible for the development of technology framework for delivery of city-wide smart services.
Bhavin holds an M.S in Computer Engineering from Rutgers University, New Jersey and a B.S in Computer Engineering, from Bombay University.